International Women's Day: Words from the Women of McPhillips Toyota!
Blog
Mar 8th, 2023
International Women's Day is a time to celebrate the amazing accomplishments and contributions of women around the world. At Toyota, we are proud to have a diverse team that includes many talented and dedicated women who play an integral role in the success of our dealership.
To mark #IWD2023, we spoke with several of our female staff members about their experiences working in the automotive industry, women who inspire them and what advice they would give to young women who are just starting their careers. Who are we chatting to?
First up, we spoke with Service Advisor Krista, who has been with us for three years. When asked about her experience as a woman in the automotive industry, Krista had this to say:
"I've wanted to be in the automotive industry since I was little. My dad is a technician and would always be tinkering away in the garage and I was always right there with him getting dirty. I started my first project restoration when I was 15—from paint to interior, I did it all, and had it sold before I got my license! From there I started in autobody and I was the first woman painter in Elie by the time I was 19!"
One of her biggest career achievements has been being featured in the 
Headingly Headliner
newspaper for being a female in the automotive industry.
Click here
to read the article.
Emily is a new addition to the McPhillips Toyota team, starting as our Marketing Manager just last month. When asked about what she loves about her job, Emily had this to say:
"I've only been here for a couple of weeks, but I'm already in love with my new role! My background is in marketing and communications, with a bit of graphic design and copywriting, so I'm thrilled to find myself in a position that allows me to be creative in a variety of ways. I've worked for other dealerships in the past, and I've always enjoyed being in the automotive industry. It's exciting; people are excited to be on the brink of purchasing a new vehicle! I love figuring out new ways of marketing in a way that maximizes that excitement. I also really love the people here. It's a truly great team and I'm loving being part of it."
 

This year's #IWD2023 theme is "Embrace Equity." The words 'equality' and 'equity' are often used interchangeably, but they are inherently different words. So, what's the difference between equity and equality – and why is it important to understand, acknowledge and value this? This year's theme seeks to get the world talking about why "equal opportunities are no longer enough" – and can in fact be exclusionary, rather than inclusive.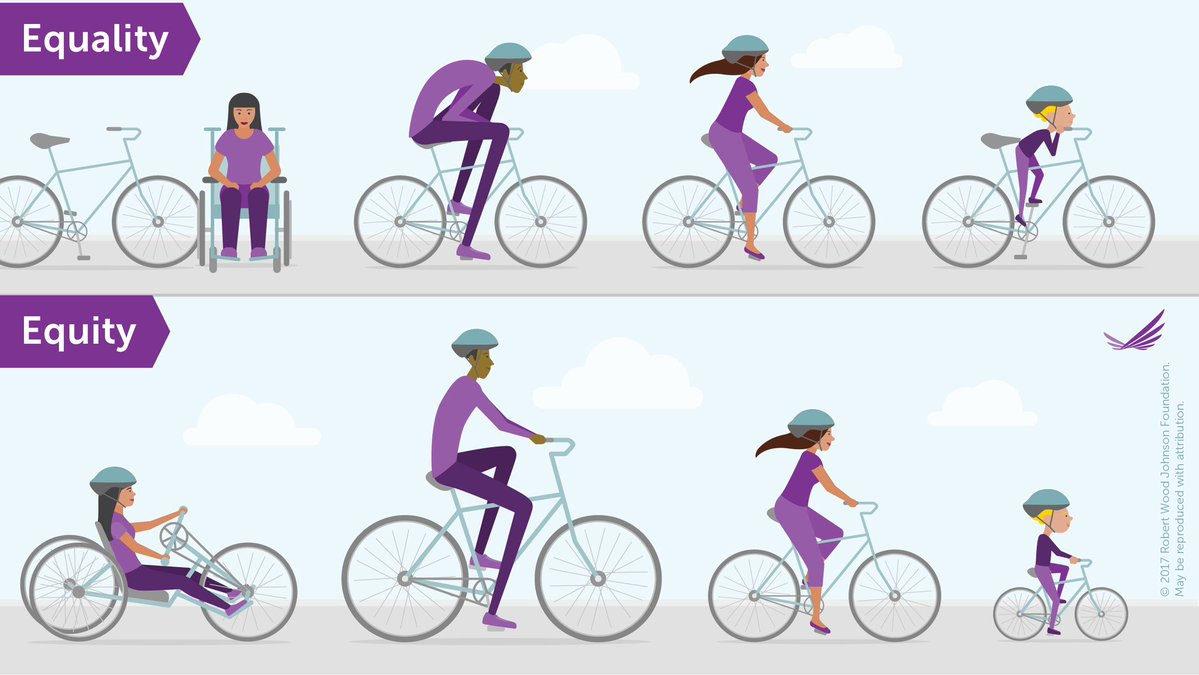 Equality means each individual or group of people is given the same resources or opportunities.
Equity recognizes that each person has different circumstances, and allocates the exact resources and opportunities needed to reach an equal outcome.
When asked if they'd faced any challenges as a female in a traditionally male-dominated industry, unfortunately, a few indeed had. Lizette, who used to be a teacher, has been with us for the past seven years as a financial services advisor. She loves meeting different people and hearing their stories, but notes that sometimes, "your voice is not as strong as when it's coming from a male coworker." Lizette, who at 20 years old braved through life raising her three siblings, is always optimistic, however, and is loving her role and reminded that despite any of life's challenges, life has been good.
Jess, our Service/Warranty Coordinator of five years, recalls studying to be an automotive technician at Red River College. "I was a stay at home mom and I bought a lemon of a vehicle and it kept breaking down. I didn't always have the money to afford the repairs so I decided to go to Red River college and become an Automotive Technician, that way I could do it myself!" Unfortunately though, Jess remembers one of the challenges during her time studying was experiencing a lot of derogatory comments directed at her as an automotive student.
Krista has noticed a bit of a struggle in the industry too, citing people's tendency to unfortunately sometimes "judge a book by its cover." And though Emily is grateful not have experienced too many challenges in her marketing roles, outside of work she also runs a wedding photography business, and remembers when she first started shooting eight years ago. "There's a lot of technical knowledge needed, and lots of gear to know how to operate to create epic images. People would sometimes assume I was the assistant when I had a male shooter working with me. I do have an inherent need to prove my capabilities though, so it was almost an invitation, a personal challenge to find my voice, take charge, and be seen as sort of a leader."
"Go for it," Bonnie advises young women thinking of pursuing a career in the automotive industry, despite also experiencing some challenges herself. Bonnie started working in the RV service industry, and has been one of our internal service advisors for the past eight years. Bunny, who's been with us in Accounts Payable for 17 years, said the same thing. "Go for it; you have just as much chance as the other guy."
Our female staff also have plenty of role models and personal heroes that inspire them, too.  Kelly, our Financial Services Department Manager, admires Ayn Rand, her favourite author who "writes about Objectivism and one's responsibility to themselves—their own happiness and the moral purpose of their life."Krista is inspired by Danica Patrick: "I have a passion for speed, and she shows that it's not just a sport for the boys."  Jess looks to her daughters. "They inspire me to be a better woman, every day."  Emily is inspired and grateful for her friend circle, who were there for her during a rough solo pregnancy with her second daughter. "They truly were, and are, my family. Whether I was struggling with the emotion of it, the exhaustion of working two jobs, or dealing with some less-than-fun pregnancy symptoms, they were there, even during delivery. They're the true definition of unconditional love."  Bonnie's hero is her sister: "She's survived breast cancer and is now battling small cell lung cancer. She's a fighter and she has a very positive outlook, even though she's terminally ill. She's my hero!"  
We are incredibly proud of our female staff members and grateful for their contributions to our dealership. We hope that their stories inspire other women to pursue their dreams and know that anything is possible with hard work and dedication. Happy International Women's Day from all of us at Toyota!